Estate Planning Day - Open to Public
Date:
Saturday, October 24, 2015
Location:
Marist College Student Center- 3399 North Rd, Poughkeepsie, NY 12601
Speaker:
See Brochure attached.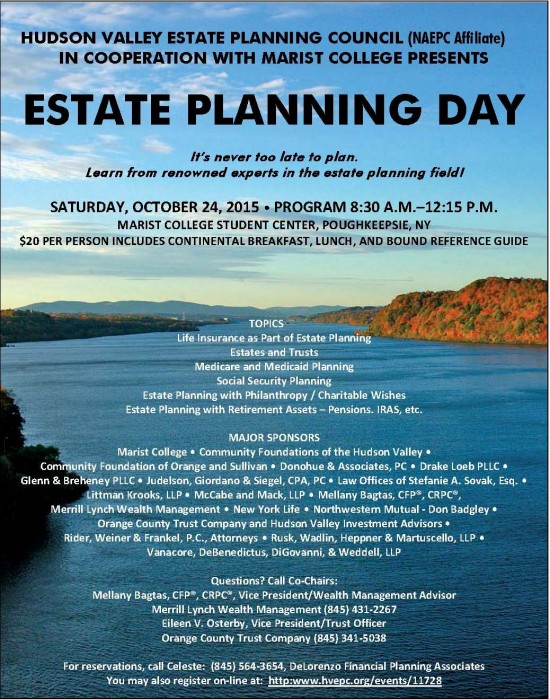 ---
It's never too late to plan.
Learn from renowned experts in the estate planning field!
For reservations, call Celeste: (845) 564-3654,
DeLorenzo Financial Planning Associates.
- or -
Click here to register online.
Many Thanks to Our Sponsors!

Please Click on their Logos to find out more about them.

Law Offices
of Stefanie A. Sovak

Merrill Lynch
Mellany Bagtas, CFP®, CRPC®

Northwestern Mutual
Don Badgley, CLTC

Orange County Trust Company and Hudson Valley Investment Advisors

Rider Weiner & Frankel, PC

ESTATE PLANNING DAY

SATURDAY

OCTOBER 24, 2015

MARIST COLLEGE
Related Document(s):
Related Link(s):