HVEPC - June 28, 2023 Dinner Meeting & Annual Membership Meeting
Date:
Wednesday, June 28, 2023
Location:
Aroma Osteria Italian Restaurant
Speaker:
Moira Laidlaw - Long Term Care Costs and Related Elder Law Strategies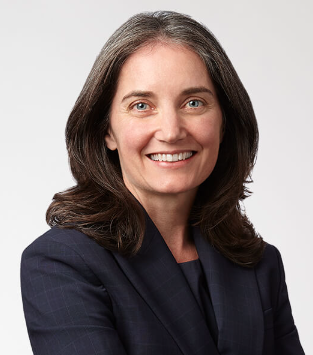 Please join us on Wednesday June 28th for the Hudson Valley Estate Planning Council Annual Meeting featuring:
Moira Laidlaw, Co-Managing Partner at Hollis, Laidlaw & Simon, who will be presenting on Long Term Care and Related Elder Law Strategies
Ms. Laidlaw is a Certified Elder Law Attorney (CELA), one of approximately 400 attorneys in the U.S. who hold this designation, as accredited by the National Elder Law Foundation and the American Bar Association. As an executive committee member of the New York State Bar Association's Elder Law and Special Needs Section, Ms. Laidlaw is one of an elite group of attorneys who help advocate and set policy on matters that impact the elderly and special needs community. She frequently lectures and educates on topics such as Medicaid as it relates to long-term care financing; special needs planning; and probate, estates, and gift tax issues. Ms. Laidlaw is also a member of the Society of Trust and Estate Practitioners (STEP). STEP, a global organization whose members come from 98 countries, is the global professional association for practitioners who specialize in family inheritance and succession planning.
Ms. Laidlaw takes great pride in her client relationships and is known for her compassion, principled approach, and ability to guide her clients through complex matters in a comprehensible way. Her clients include individuals and families, as well as trust companies, throughout Westchester, New York City, and surrounding counties.
Dinner Options Include:
Rigatoni Alla Norma - Rigatoni Tossed in a light Tomato-Basil Sauce with Eggplant & Aged Ricotta Salata
Salmone Alla Griglia - Grilled Fresh Filet of Faroe Island Salmon Laced with Wholegrain Mustard Cream Sauce with Roasted Potatoes & Sauteed Green Beans
Pollo Piccata - Roasted Breast of Free Range Chicken Sauteed Imported Porcini Mushrooms Sauce with White Wine, Sicilian Capers, Red Onions & Fresh Lemon Over Olive Oil Mashed Potatoes & Sauteed Green Beans
Scaloppine Di Vitello Ai Funghi - Medallions of Veal Scallopine Sauteed with Sicilian Marsala Wine & Wild Mushrooms over Olive Oil Mashed Potatoes & Sauteed Green Beans
Dessert - An assortment of house made Tiramisu & Profiteroles with fresh whipped cream and chocolate ganache
Please Note will will also be presenting Ballots with our Proposed Officers of the Council. Each member will have a chance to vote on the incoming slate of officers and directors, as well as have an oppotunity to join any of the HVEPC Committees.
Looking forward to seeing all of you there!
Related Document(s):